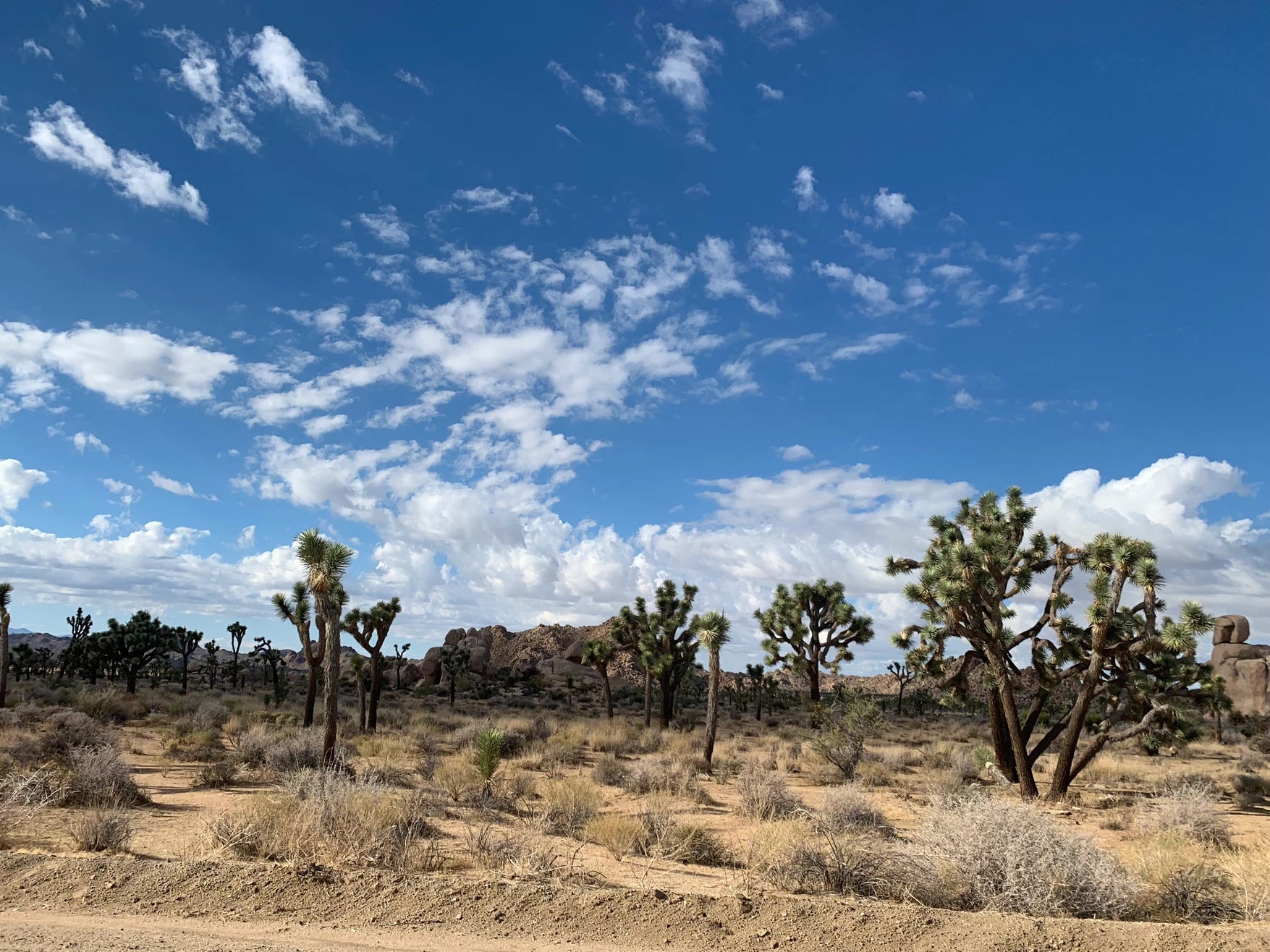 When most people think of camping, they imagine pine trees, chasing off bears, swimming in lakes, etc. However, you don't have to be in a forest surrounded by trees to have a great camping experience. In fact, just the opposite could be true. Cut to: the desert.
Joshua Tree is a wonderful place to camp - it is one of our absolute favorites. The terrain is a beige monochrome, with massive sandy-colored boulders emerging from the ground. Joshua Tree is a place to explore - you can climb the rocks and forge your own path. Climbing the rocks is like being Spider Man, as the rocks are at times a bit sticky and easy to traverse. The Joshua Trees themselves command respect, as they are slow growing and wise, unique to only areas at 5000 feet above sea level. There are so many hidden wonders to find among those rocks, from small desert animals to cactus flowers and berries. The perfect place to bring your family on a weekend camping trip. The nighttime provides a whole new perspective on the landscape as it turns from light colors to dark blues and purples under the spectacular stars.
On the way back home you can stop in Pioneertown and be transported back in time. The little one-street "town" shows you what it was like in the wild west. There are many little shops that sell things like handmade pottery, and restaurants where you can stop for lunch. We recommend camping in October - April for the best experience. Don't forget to bring along LITO's wipeable tablecloths (or as we call them, LITOCLOTHS)!
Friends say it's the best they've ever had, we'll let you be the judge INGREDIENTS: 3 Avocados with soft ends, NOT soft on the sides (or else your avocado may be too ripe and your guacamole wi...
Read more
Camping & Kids - Activities to Do
   Written By: Maya Acutt When camping or glamping, your kids may find themselves at your campsite with nothing to do while you make meals or hang around. In that case, you will need glamping suppl...
Read more