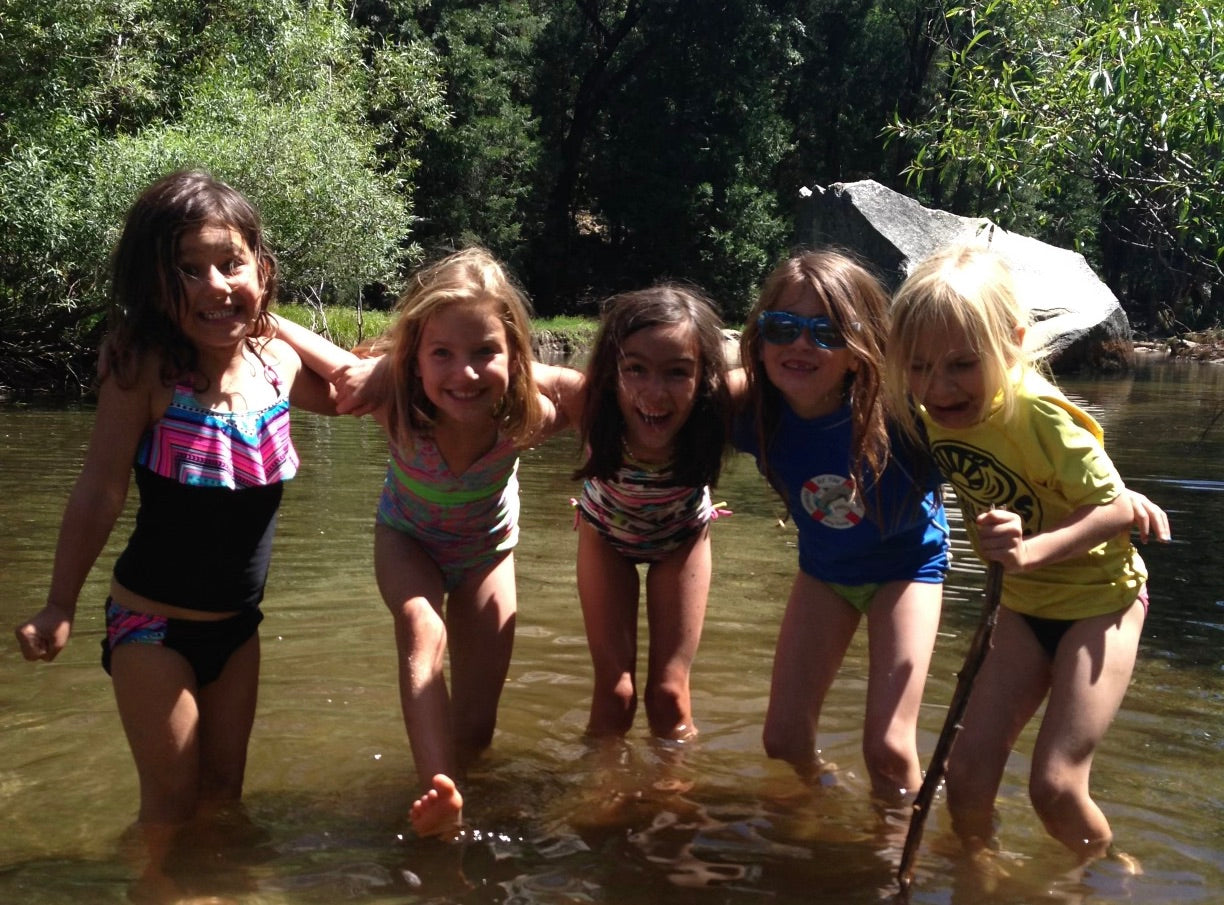 Why is Camping Good for Kids?
I Am a Camping Kid and I'll Tell you Why Camping is GREAT for Kids.
By Maya Acutt
I have been camping ever since I can remember. One of my first memories is of a camping trip that my family took to Joshua Tree. My favorite activity was to explore the rocks behind our campsite, looking for shapes in the boulders in the distance that we could name as landmarks to find our way. To this day, I still look forward to traversing the rocky terrain of Joshua Tree whenever we visit, and watching my dog scramble up and down the rocks beside me. 
Being frequently surrounded by nature as a child gave me a sense of awe and appreciation for the world around me that one cannot attain by simply staying home. Part of the reason that I love camping is the sense of disconnection from the outside world - whether you are in a sleeping bag under the stars or are staying in an RV, there is always the wondrous feeling that comes with being able to look around and see the horizon uninterrupted by buildings.
For many years as a kid, we went on an annual camping trip to Yosemite with other families of my friends from preschool. It was tradition to stay in Housekeeping, which is a campground in Yosemite Valley of simple one-room cabins. A curtain was your only barrier between the outside and the two bunk beds and one full bed inside. Despite the modest living conditions, it was my favorite place to camp. My friends and I would constantly be on our bikes, the easiest transportation from campsite to campsite. We used our bikes so much that we barely took our helmets off. 
The natural setting of Yosemite was unparalleled. Everywhere I looked, I could find a wild animal within my sights. We frequently spotted deer in the distance, and even a couple of bears on occasion (which we were more excited than frightened about). Another favorite tradition of these camping trips was "rafting day". Every year, on one day of our trip, the whole party would don our bathing suits (and lifejackets for the kids), blow up our rafts, and raft down the Merced River located right next to our campsites. I would have so much fun in a boat with my friends, paddling down the river and occasionally jumping into the freezing cold to swim. These experiences I've had throughout my life have prepared me for a lifetime of adventures. I am unafraid to explore the wilderness and am excited for what I might encounter. Camping will always be one of my favorite pastimes; I am so grateful that my parents have encouraged this love of nature that I see in myself and in my friends and family. Camping itself encourages kids to be brave and investigate the world around them.